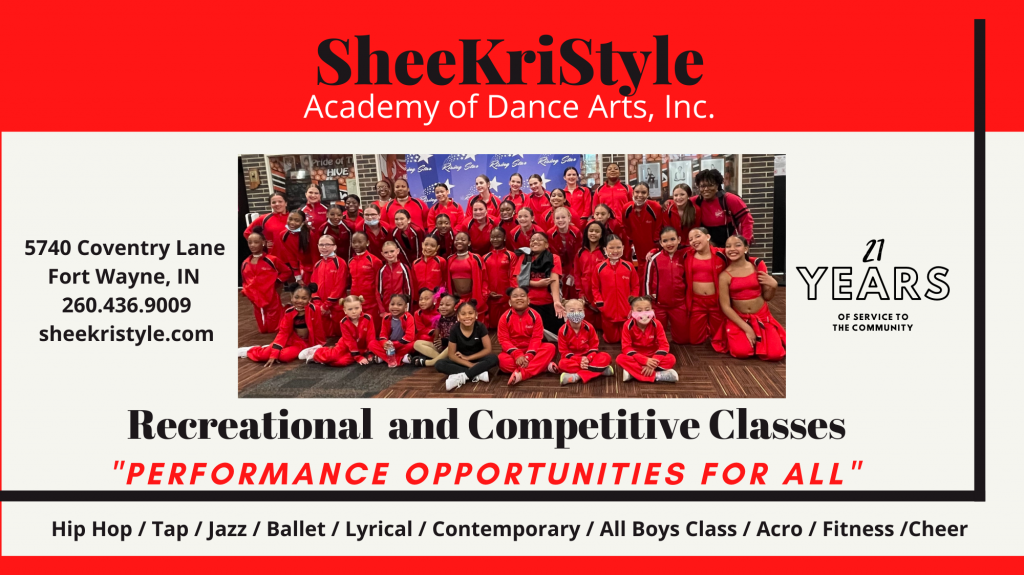 Competitive Classes
Ages: Various ages
Class Length: Varies with each group
Cost: Determined by Team
Please visit our Calendar for classes to help prep you for our Competition Team
Contact Us for more info or to register for these classes
Teams: Audition Required, Placement on ABILITY not AGE ! 
Micro ( 4-6 yrs old)
Trainees (4-6 yr old) w/ one year competition team experience
Minis ( 5 &up)
Debut
Rising Starz
Fusion
Bravo
Ovation
Encore
Jr Hip Hop Production
Sr Hip Hop Production
All Boys Hip Hop/Tap Co.
Elite Hip Hop Ensemble
Mighty Mini Hip Hop Production
Stellar Steppers Majorette Team
Company Prep
We offer competitive classes in all disciplines. However, in order to join a competitive class or one of the alliances, students must audition for the staff at SheeKriStyle prior to Fall registration. After successfully making the team, the cost and requirements for each class or alliance is discussed with parent and child at that time.  There is a contract for the season that the family must sign and will be held accountable for throughout the season.