Hey SHEEKRI Fam !!!  
Fall 23-24 Registration is officially

OPEN

, check out the link below for the schedule, and get enrolled soon.  
Classes begin: August 21, 2023!!
Accepting students of all ages to join our AWESOME Sheekri Dance Fam. 
At Sheekri we offer competitive & non-competitive classes, HBCU style majorette, contemporary, lyrical, dancer fitness, ALL BOYS Tap/ Hip Hop and soo much more!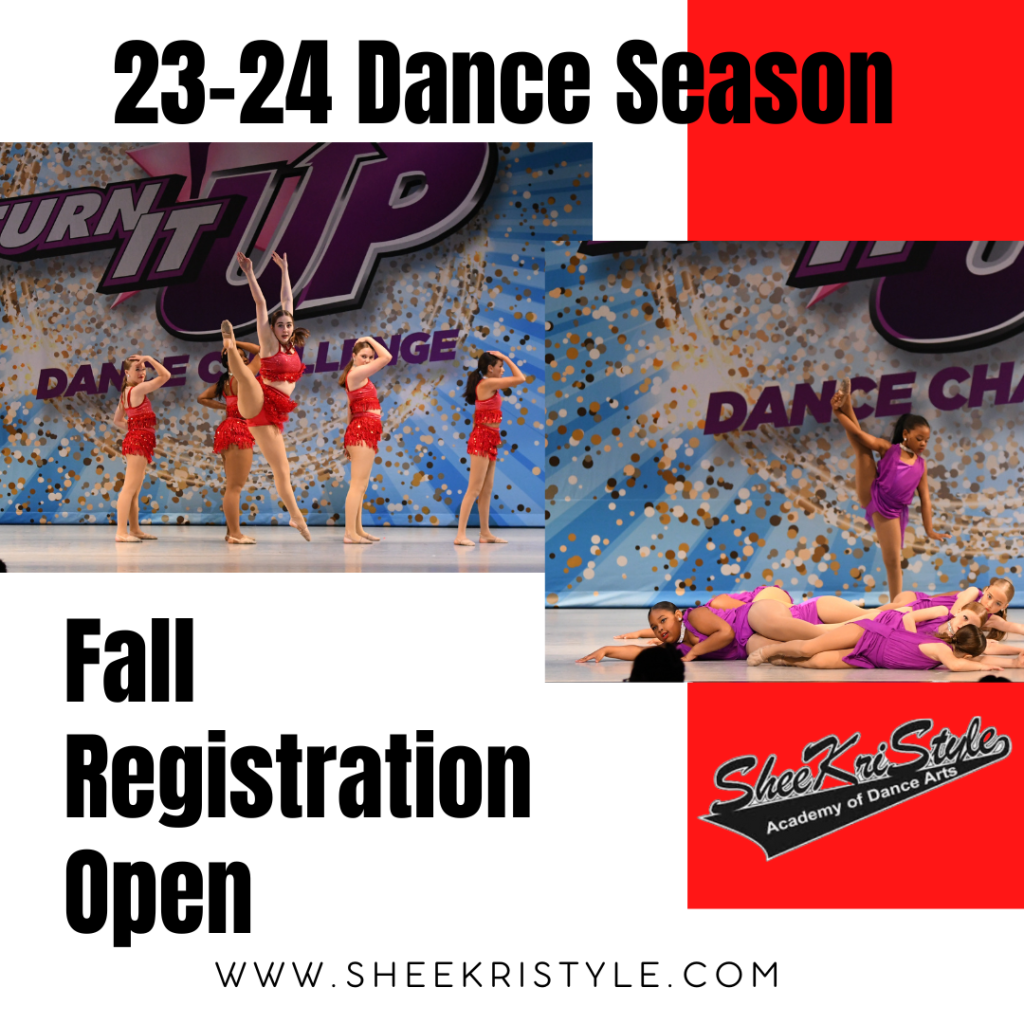 Click Link To Purchase 2023 Showcase Video: 
ENROLLMENT STEPS:
1. Complete Enrollment Registration Form
2. Print and Complete Medical Release Form
3. SheeKri Staff will follow up w/confirmation email
  ****Dancer Apparel Packages available for purchase at registration****